by Jai Kataria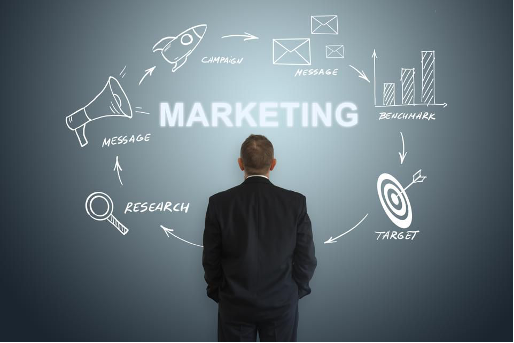 You would be wondering why I, being a Career Growth Coach, am writing on marketing! I can understand your curiosity. But trust me, when I tried to learn and get deep knowledge about marketing and digital marketing is when I realized how important it is for anyone and everyone to understand the basics of how marketing works and how traditional marketing and digital marketing differ. And I'm sure, once you go through this article your perspective will also change, just like mine did, about the importance of marketing in everyone's life, if you want to grow and be successful in any field, whether a job, business or profession.
The Basics of marketing
Let me start by breaking a very common myth that marketing is all about creativity. Fortunately Not. Marketing is very much a science and its roots can be found in the basics of human psychology. It can be learnt and mastered by anyone who is willing to put in a little bit of common sense while being guided by the basic principles of marketing.
The first and foremost thing about marketing is that it should start before a product is created and not after that. In fact, marketing begins with market research where you try to understand your target customer, their needs and then create a product that caters to their needs to the best possible. If you are able to achieve this, then you have succeeded in the first step of marketing.
The second aspect is about conveying the right message to the right customer at the right time. If you are able to tap into the subconscious mind of your customer through your message you have almost won yourself a client. I call it the 'likeability factor' which is the basis for all sales happening around the world, whether it's a product, a service or a person (as in an employee being promoted or getting favors etc.). In an interview if the interviewer develops a liking for you, he will surely ignore a few of your shortcomings and be tilted towards your candidature for the said role.
The third aspect of marketing is that you need to keep your customers or stakeholders happy by continued communication and developing the relationship so that they remain your well-wisher/customer throughout the life. For businesses it is about keeping in touch with their clients even after the sale while for employees it is about networking with as many people as possible with an intent to adding value to them or helping them whenever possible. And in return, you will be amongst the few people who come to know about the new jobs and opening coming up in your industry.
Yes, you understood it absolutely correct. You are marketing yourself. 
Do traditional and digital marketing differ?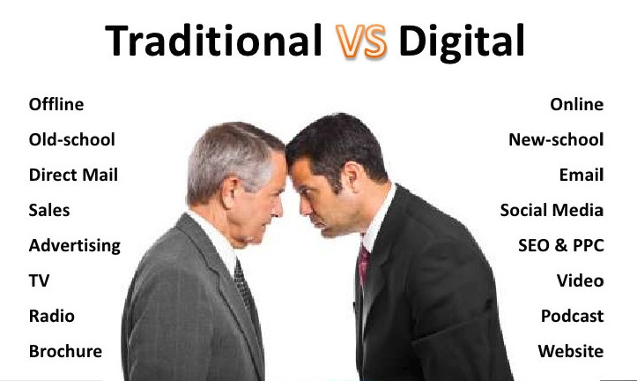 Everyone talks about digital marketing now-a-days, but does that mean that the days of traditional marketing are over. I don't think so. Traditional marketing is still the most popular type of marketing that generic products or services like appliances, insurance, e-commerce etc use through TV ads, newspapers, radio etc. However, they also combine digital marketing with it for targeted marketing or direct response marketing wherever possible or required. Targeted marketing is aimed at a specific set of identified audience and direct response marketing is when you ask them some sort of a response in return to your ad or blog or content. For example youtubers ask you to subscribe to their channel if you liked any video. They are asking you for a direct response.
While traditional marketing has a much wider reach with approximately 300+ million TV sets in India, 465 million newspapers being circulated every day, about 65% of the Indian population having access to radio sets. Nevertheless, digital marketing has the advantage that you can personalize the message for a specific target audience and is the best medium to reach the affluent English-speaking population of India that stands at around 100+ million.
The CATT Marketing Funnel
During my research and deep dive into the concepts of marketing and how the right kind of marketing can build brands to a multi-billion-dollar entities, I came across one formula that appealed to me and attracted me like a magnet. I found it to be the best depiction of how marketing can help one grow in his life whether its business or employment. It's called the CATT marketing funnel. As per this formula
Wealth = n * CATT where,
n = Niche
C = Content
A = Attention
T = Trust
T = Transaction
The whole thing translates into that if you want to accumulate wealth you should have a NICHE ie some unique quality, speciality in which you are one of the best, or a product category in which you are among the top. The nex step will be that you need to create useful CONTENT (message for your prospective customers) to drive ATTENTION (traffic) to you or your business using various tools of marketing so as to build TRUST amongst your customers. Once this happens TRANSACTION (Sales) will automatically follow.
But its easier said than done. It requires and lot of planning perseverance and discipline. Without these the outcomes may not be as desired.
Significance of Integrated Digital Marketing
Over here I feel a strong urge to share with you another misconception that is extremely harmful and reduces the effect of your marketing efforts, and that is, utilizing only one or two components of digital marketing to think we are doing digital marketing. Digital marketing can only be effective if we include all the components of it like paid marketing, SEO, email marketing, content marketing, social media etc in a manner that all these function in automation mode and complement each other. You simply cannot get optimum out of your marketing efforts without integrating all of the above. Deepak Kanakraju, CEO of DigitalDeepak.com explains this concept is a wonderful way through the below diagram.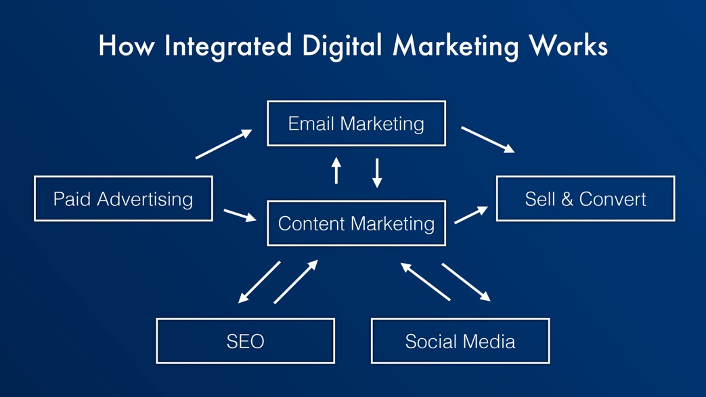 The Power of Personal Branding
Why is personal branding so important in marketing? The reason is, people want to hear from people not from brands. Haven't you seen upcoming brands across the world hiring celebrities as their brand ambassadors? It is because they are aware that people can connect with people and with their TRUST. And as shared earlier, the more trust you are able to win of the larger the number of people the more sales you can make. This fundamental can termed as MASSTRUST.
Moreover, another key reason why personal branding is significant is-'the Best known will always beat the Best.' A personal brand can give rise to many brands from its influence because it serves an as influencer or brand ambassador as mentioned above for multiple companies.
To conclude, marketing is the essence of selling. Whether you want to sell a product, service or yourself, you need to be a good marketer ie you should be able to understand what other people need and how can you provide them what they need. For employees this may mean treating your manager as your customer and trying to understand his/her requirements and providing him/her suitable solutions. One most important skill required to be a good marketer though is to have an open mind to learn and the adaptability to pivot as and when required. A fixated approach may not take you anywhere.
The author is a leading 'Career Growth Coach for Millennials'