Are you struggling to find a new job in the current scenario? You are not alone! Millions of people have lost their jobs and are finding it extremely challenging to survive as new wave of Covid variants emerge. All of us are aware as to how difficult and challenging this time is!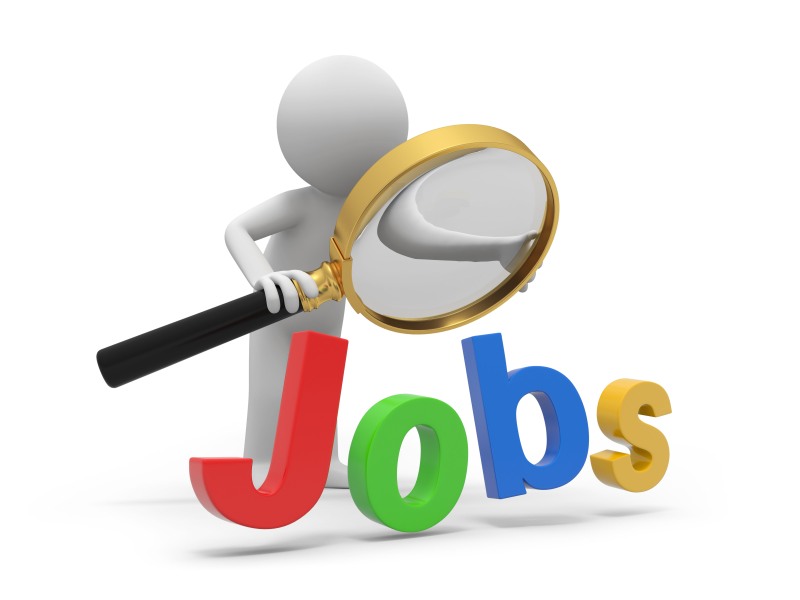 However, amidst all this the good news is that while several industries like the hospitality, retail etc. have taken a huge hit and are into bad shape, there are many other sectors like ed-tech, healthcare, IT and others that are booming and are on a hiring spree. They are on the lookout for people across all levels and it can be a very good opportunity for those aspiring for a new job.
But if you are not able to find a good job for yourself after lot of efforts then I'm sure you must be adhering to the same old approach of exploring job portals and sending multitude of applications every day. But what's the result? Are you getting enough interview calls? I don't think so! Do you know why? Because the way hiring and recruitment used to happen few years back has changed completely. In today's tech-enabled world, hiring has also become automated and softwares (Applicant Tracking Systems or ATS) control and establish the suitability of any application in the initial phase, before it gets shortlisted for an HR person to have a look.
So, you need to change the way you apply to be successful in getting past the ATS, increase the number of interview calls per application ratio (AIR) and clear the interview in flying colors to pick up the job-offer. In this post I'll be sharing with you some strategies that can help you achieve your desired job within a few days and that too with a massive salary hike. 
But before I share with you the strategies that you need to adopt during these times to pick up a handsome job for yourself, let us first list down the key challenges that out of job people are facing these days. Below are the key challenges that thousands of employees are facing currently.
Not finding enough relevant jobs
Not receiving enough interview calls 
Not able to clear the interviews
Unable to demand a salary of your liking
So let's understand what can you do to address and overcome these challenges in the current scenario and come out victorious in your job search.
Be selective in choosing relevant jobs
In the current situation consider less as more. Or if I should say 'Do less work with more focus'. That means don't be on the lookout for several jobs that will be relevant to you because there will not be many. Rather, find out few that are relevant and focus on them with specific strategies to seek a meeting or an interview and then obtain an offer. Even if you get 4-5 relevant jobs your goal should be to get an interview from at least 1-2 of them.
Shortlist and target specific companies
First strategy to achieve the abovementioned objective should be to create a list of companies that you want to work with. Target companies that are doing well in terms of growth, are financially sound and have products or services that are in demand in these tough times. If you were into a sector that is non-functional due to this pandemic, try to look at other sectors where your skills and experience can be relevant. 
Broaden your horizon
You may need to change your your industry or sector as it is the need of the hour because your sector isn't functional and is not employing. This may require you to try and learn new skills that can compliment your earlier skills and experience and help you get into another job. But, it will be a very wise step as it will not only restart your earning but will also help you in the long run by developing your skill in another segment. Moreover, as you will now be moving into a sector that is growing despite the global recession, it will provide stability to your career and also provide you with chances of growth and sustainability. Therefore, be open to changed roles, industries or geographies and widen your horizon.
Explore the hidden job market
While the above are good and practical strategies, putting them to implementation requires some tedious work and dedicated efforts. And even before that, it requires an understanding of how the current job market functions and how have the hiring trends evolved from yesteryears. Today's job market is called a 'hidden job-market' because most of the middle level and senior level jobs are not advertised or published on any job portal or elsewhere.
That, most probably, is the last option that recruiters adopt if they are not able to find a suitable candidate. Below is an infographic that aptly depicts how the hiring happens in today's world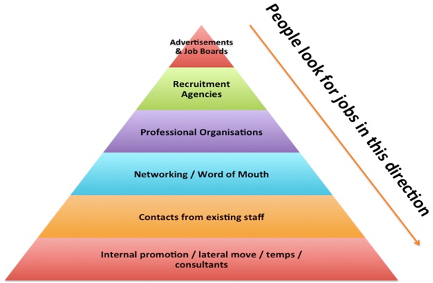 Therefore, if you need to be successful in the new world of hiring, you will have to not only be in touch with employers, recruitment managers or other people in similar roles in other companies/industries but also build and sustain healthy professional relationships with them throughout your career. You need to think, how can you add value to them and in return they will reciprocate, and you will never have to be out of job because you will have a new and better job in your hand before you quit the existing one. This is what I call 'future-proofing your career'.
Customize your application
A beautifully designed resume crafted by a resume writer which can be forwarded to all the jobs is a BIG NO now. Gone are those days when the HR would spend time to go through each resume and find out the most relevant one. These days an HR person spends an average of just 6 seconds on one resume. Yes only 6 seconds. And that too only those ones which have been shortlisted by the ATS. Don't know what is ATS. (no, no its not anti-terrorist squad by any means over here J J) ATS means APPLICANT TRACKING SYSTEM in the world of jobs and recruitment. These are software that identify whether your candidature is relevant and suitable for the job applied or not. And only when a resume is found around 75-80% fit, does it go to an HR person to have a look. And you already know how much average time does an HR person spend on each resume.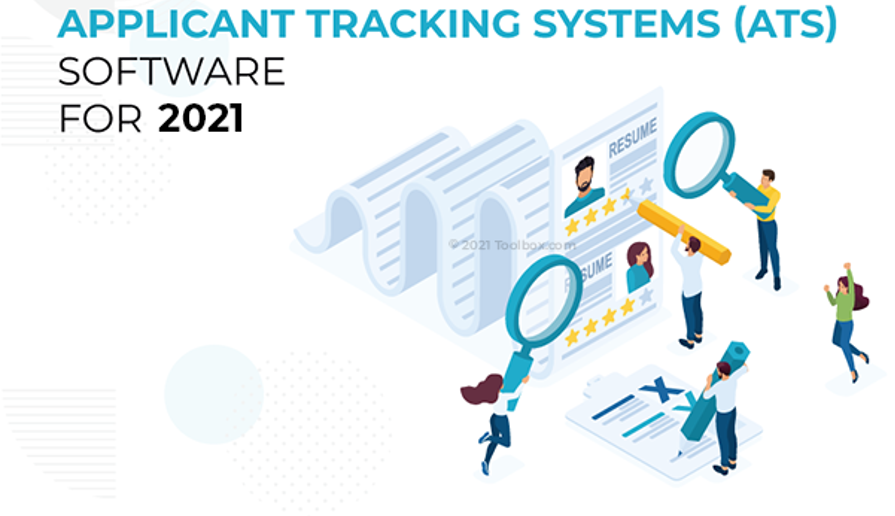 So, an extremely significant first step is to customize each application that you make by tweaking the resume a little bit as per the job description. That doesn't mean you have to input any fake information. It is all about adding relevant keywords from the JD and also attaching a cover letter without fail. You can also use resume builder software in use these day like 'Novoresume', 'Zety' etc that not only help you create a modern day resume but also guide you at each step to make it accomplishment oriented. And once your resume is created you can establish its relevance to the role you wish to apply to with the help of another software 'Jobscan'. This will give you a fair idea of whether your resume will pass the ATS test or no.
Prepare for the interview
Another key mistake that many job aspirants commit is that they go for an interview without any or a minimal preparation. In fact, you should consider that as your final exam and prepare as much as possible that includes 
Researching about the company, its products/service and the interviewer
Understanding the culture of the company and its core values and if it matches to your values and principles
Preparing well for the most often asked skill-based and behavioral questions (join my group 'Career Growth with Jai Kataria' on FB to learn more about various interview question types)
Preparing in advance 3-5 questions that you need to ask the interviewer in the end to enhance your understanding of the role and its right-fit for you.
Grow your network
Spend your free time getting in touch with old friends, acquaintances, family and people on social networking sites. It is a good time to connect or reconnect with one and all and ask for their well-being. This will give you an opportunity to rebuild your bonding with the person and explore opportunities along the way.
But this is an ongoing process and not something that can be achieved in a day, week or month. It will require you to nurture your relationships with as many people as you can just like you nurture a seed by water, sunlight and nutrients, and when it slowly blossoms into a tree you start enjoying the fruits.  Similarly, once you have good connects with multiple people across the industry you will start getting prior information about what position is about to open up and where can you be referred by your contact. Congratulations, you have succeeded in finding your way within the hidden job market.
Adopt these strategies and you shall not have any difficulty in getting the desired number of interview calls and picking up offers at your will.
For any further guidance you may reach out to me at connect@jaikataria.com and follow me on social media for more information and regular updates on how to make your career Future-proof.
The author is a business leader cum entrepreneur turned 'Career Growth Coach'.